I really don't know why you stopped to check this out, but as you do, please read through with an open mind. Read through with your brain ready to unlearn, that is if you used to make any or all of the financial mistakes I'll mention below.
Financial literacy goes beyond knowing what money is, how to calculate, earn and save. Rather it's that sheer knowledge of financial factors to learn and unlearn, attributes to adopt and principles to live by.
So if you're still pumped up for this, by all means, allow me walk you down the red carpet of experiences.
3 FINANCIAL MISTAKES I MADE WHEN I WAS EIGHTEEN
Save to Invest
Savings will make me rich
I have to chase after money
SAVE TO INVEST
When I started my journey towards becoming a financial literate, I stormed the grandeur world of result-oriented finance moguls through books. It is an open secret that inside the pages of books are wonders, ideas and keys to new doors and opportunities.
Most books I read did emphasize on "SAVE TO INVEST" as an assured process on the path to financial freedom.
With the zeal and enthusiasm of an amateur student of the University of Finance, guess what I did?
I literally started saving every single kobo that came into my possession for the purpose of "Investing".
You know what I thought? If I invest in a business with good ROI, I'll definitely hit my financial goal of becoming a millionaire.
I remember saving some part of my allowance so I could invest in Ovaioza storage business.
Looking back now, I can't help but laugh at my ignorance. It was obvious that I'd clearly missed the point.
How could I possibly save to invest when I had no solid source of cash flow?
I guess I was so excited about the word "Investing/investor" that I missed the fact that without substantial cash flow, what exactly am I "SAVING" to invest.
Was I thinking that the meagre allowance was great cash flow?
Why was I saving to invest in the enterprise of another when I hadn't even worked on building myself so that;
Cash flow can be guaranteed
Other people can invest in me too
I remember the conversation with my elder brother that cleared up the gray cloud in my head.
I realized that at this early stage in my life, the major thing I should be doing is not to search for who and what to invest in, but to create ideas and do things that will spur cash flow.
If I was to save to invest for now, the greatest investment I should be looking at is to invest in my abilities and skills. In myself.
SAVINGS WILL MAKE ME RICH
Saving is one financial advice that everyone grew up accustomed to. We heard it in school from our teachers. We heard it at Home from our parents. Our Kind uncles and aunts bought us wooden/plastic/aluminium miniature savings box to keep out ten-ten naira.
I remember saving a tenth of my lunch money in primary school, only to end up spending it on sweets and gurasa at the end of the month.
Anyway, while not putting down the importance of saving money. Yeah, it will save you in your rainy days, ensure presence of funds and all
I know all these.
But Hey, YOUR SAVINGS WILL NEVER MAKE YOU RICH
Imagine you had "5 million naira" in 2000. Oh my you'd have felt like the biggest thing in the streets.
Too smooth to be ruined.
Poverty's got nothing on you.
Okay let's track the value of 5 million naira as of 2002 and 5 million naira in 2021
Compare it to the rate of dollar
1 dollar to 85 naira in 2000
1 dollar to 500 naira in 2021
My my. Aren't you one "rich" merchant?
Do you see how devalued the money gets?
Do you think Elon musk has his 179 billion dollars stashed up in one cold room where he goes to serenade and make money angel every night?
That's his net worth but you may be shocked to find out that he only has a million dollars in his bank account.
No wealthy man got to where he is today by saving every nickle and penny that gets into his account.
He has systems that works to preserve and appreciate the value of that money
✓Real Estate
✓Gold
✓Cryptocurrency
✓Stocks and Bonds
✓Reinvestment in new business ideas.
If you're saving for a particular goal, that's fine. That's great!
But saving so you might become rich, I think you might have to retract your steps just a little bit
I HAVE TO CHASE AFTER MONEY
"Abeg, I dey find money" is a popular statement on the lips of every Nigerian past the age of 16.
Money is now that sexy looking bimbo in high heels and flowery short skirts that we just can't help lusting after.
Why do we read Financial books? To "find" money
Why do some of us come online? To "find" money
What is the purpose of some people's existence? To find that same money.
Should I shock you?
Well the thing is, most times, the more you chase after money, the more it runs away from you.
Yes! It will keep playing hide and seek with you.
So what do you do? You need a bait.
What's that bait? Value!
Yes, Value is the bait!
Value is that sweet smelling savour that beacons the gracious presence of money.
I'm sure you've heard, Value don't beg.
Once you offer value. Money comes running.
Money will soar with the wings of ecstacy, damning all odds till it gets to you.
Check yourself
Check your business
Review your visions and goals
Does it involve giving out value?
Does it revolve around offering services and making the world a better place in your own way or at least Making someone happier?
Yes then you've got it. That's value. Value don't beg.
Which of these Financial mistakes have you unlearned?
I'm glad that I was able to figure out these  Financial mistakes before I turn 20.
And I'm hoping to discover more hidden falsehood as time go on.
Which of these Financial mistakes have you unlearned? What did you learn? Kindly engage.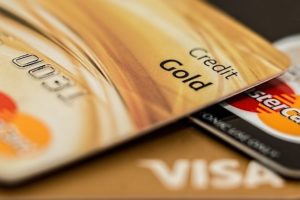 Writer: Favour Ikharo 
Bayero University Kano, Nigeria
Favour Ikharo is a vivacious and eccentric wordsmith. She uses her brain and pen tool to spin up content that drives you into a world of high quality, thought provoking content. You simply can't blame gravity when you end up falling in love with her works and everything nice.