"Didn't you say your daughter isn't promiscuous?", Tunde's mother barged into the house throwing the DNA results at my mother. She hissed standing akimbo.
"What again!", my mother exclaimed sitting flat on the ground after reading the DNA test.
"Didn't you say that?", she asked again giving me a dirty look.
Incase You Missed Part 1°: Superfetation twins: A mistake turned medical mystery 1°

"Mary…what….why….", my mother stammered.
"Nonsense! Well, we will take responsibility of our baby, Promiscuous daughter! Like mother like daughter!", she hurled insults and walked out.
"Mary!!!!", my mother cried pouncing on me without any suspicion. That day, Dr Ben and my dad saved me from her taunting words and beatings.
"She needs rest", Dr Ben told my mum stopping her from pouncing me again.
I only slept with Tunde….I only…..

"Why should she rest? A daughter that is giving her mother no rest deserves no rest too", I remembered her words vivid and clear. They were one of the most painful words I heard from my mother ever since I knew her to be my mother.
"Just calm down ma", Dr Ben appeased.
"Who did you sleep with?", my dad asked out of the blue and I was shocked. My heart raced rapidly and sweat dropped from my forehead.
"I only slept with Tunde….I only…..", then stopped and started crying. I threw myself to the ground and rolled crying and wailing.

"Mary, your twins aren't only superfetation twins, they are superfecundation twins too", Dr Ben explained.
"What…..", my mum stammered.
"They are twins of different fathers, I mean twins whose eggs were fertilized by two different sperms entirely", he explained looking calmly into my mother's face.
Superfecundation Twins: Twins Of Different Biological Fathers

"Heteropaternal superfecundation twins to be precise", he added.
"Heteropaternal twins?"
"Yes! Twins of different biological fathers. It's often accomplished when the superfetation twins are not of the same father, they were not fertilized by the same sperm cell". The doctor stopped for a while and noticed the confusion on my parent's face and then he continued "Superfecundation twins are twins that have different fathers but the same mother. And they are born on the same day, well most likely. It happens when the mother have sex with two different men within the same ovulation cycle, and some women ovulate twice and they are the risk of having Superfecundation twins"
" Oh my God! Doctor explain further. I am starting to doubt your competence in this hospital. Please talk", my dad yelled and I could tell he was very frustrated.

"I think it makes sense why her twins are week apart, let me explain well. Before you can have Superfecundation twins, you have to ovulate twice which is not so rare or sleep with two different men on the same day. Sperm can survive for up to 5 days and it takes up to six days after sex for sperm and egg to form a fertilized egg. It is either she slept with two different men on the same day and the second one fertilized an egg days after or she ovulated twice" The doctor looked at us and smiled after explaining. "This is a mystery indeed! This is the first time I'd have a patient carrying both Superfetation and Superfecundation twins at the same time"
Dad, Mum….I….Am…..Extremely…Sorry!

"Wow!" My dad exclaimed and cleaned the beads of sweat on his forehead.
"Mary, who did you sleep with?", my mom asked calmly and I knew it means trouble.
Involuntarily, I laid flat and prostrated crying uncontrollably.
"Dad, mum….I….am….. sorry"
"Who did you sleep with?", she asked again.
"I did a one night stand", I replied crawling away from their reach.
"One night what?", she asked surprised.
"I went to the club one week after having sex with Tunde and I slept with a stranger", I explained still crying uncontrollably.
"Mary!", that was the last thing I heard from my mom. I fainted.

Yes! You all heard me right, I did a one night stand. Had I know doing a one night stand would be the beginning of pain and failure, I wouldn't have thought of doing it.
Superfetation And Superfecundation Twins

Few years ago, my goal was to become a pharmacist and I imagined myself working as one but now, my only goal is to raise my superfetation and superfecundation twins the right way to prevent the history from repeating itself. My dad disowned me as expected. He couldn't bear it through. Tunde took responsibility of his baby as promised and my mother embraced that of her twin sister.
The result was hell more than I could imagine after doing a one night stand. Wish me well as I raise my twins- Tunde's daughter and the other a product of doing a one night stand.

This was the most painful thing that happened to me, becoming a mother and crushing the dream of being a pharmacist!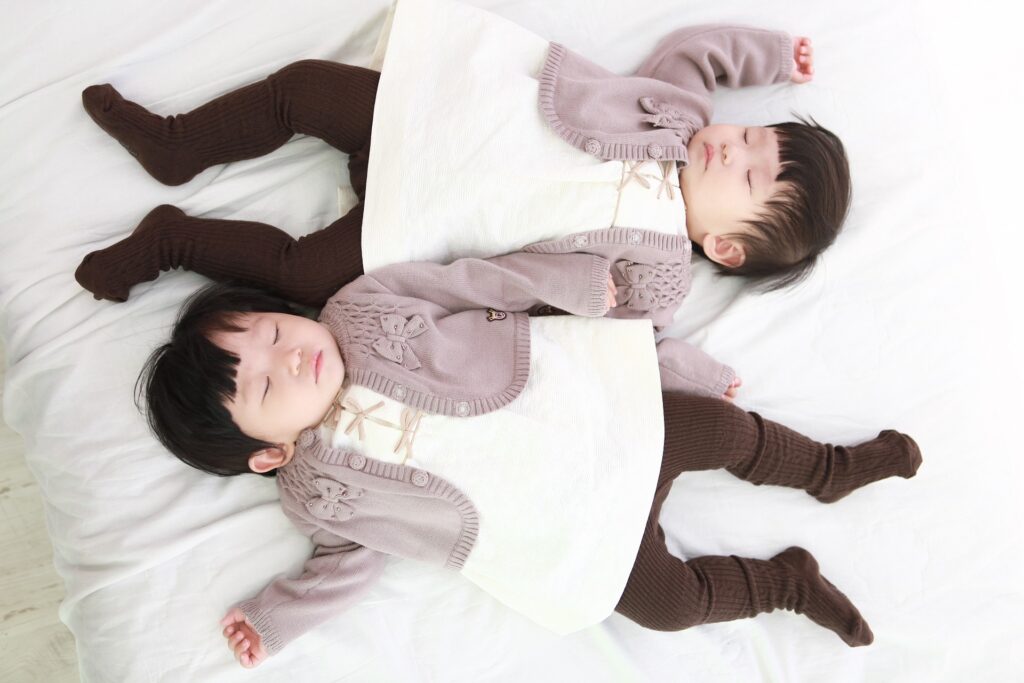 About The Writers
Writers: Bolarinwa Amirat Olawumi
Federal University, Oye Ekiti, Ekiti State.
&
Jolayemi Ifedolapo
University of Medical Sciences, Ondo.
Bolarinwa Amirat Olawumi is a Pharmacy student at Federal University Oye Ekiti, Ekiti State. She is a passionate novelist, writer and poet who started writing at a very tender age with lots of successful publications. Her primary goal is to make the medical world a better one and is looking forward to making it comes true with her skillful pen and medical knowledge. To quench her thirst for knowledge, she likes asking questions and researching. She enjoys writing and unveiling new things
Ifedolapo is a 400lvl physiology student in unimed, she published her first novel titled "prime suspect" in 2020. She's presently working on a project titled "affliction" and it's about Antisocial personality disorder. She has Passion for writing and started writing when she was 8.