When we first met, Adesuwa seemed an introvert to me, the type that entertained little or no discussion. As days rolled into weeks, and months into years, and the seeds of our mutual friendship began to germinate I began to see her for who she was. She wasn't a sadist like I initially thought, she was just reserved and only trusted her self with reliable persons.
I learnt the habit of genuinely giving from her; she was a core altruist. Whenever she was thanked for any good deed she did, she'd grin and say "all I do is for the greatest benefit of mankind. So, thank God". This trait of hers I concluded was humility to a fault.
A Warrior Battling A Silent Killer

I'm Adetutu, a 19-year old girl from Isale Eko, studying nursing at the Lagos State University College of Medicine. Adesuwa's and my paths crossed at the Abe igi Arts during our 100 levels days. I remember how she proudly told me she was a student of physiology with the most beautiful smile I've ever seen plastered on her face.
We would later discover that we lived a few houses away from each other. Her hostel would become my second place of abode while in school, and mine hers.

The last time I saw Adesuwa was the day I learnt Tems' Crazy Tings by heart. It was a bright Saturday afternoon and the sun shone with so much intensity that I thought for a second that by the end of that day, half of the planet would have been sun-dried. As I walked briskly to Adesuwa's one-bedroom apartment on Seriki Aro street, which was just a few minutes drive from where the college of medicine is located in Ikeja, I hummed the song, playing with the lyrics as it rolled off my tongue.
"Hello, anyone at home?" I howled from the window. No answer. The door was locked from inside yet there was no response. I dialled Adesuwa's number. No answer. I called her roommate's number, she picked on the second ring and told me Adesuwa was home.

After banging the door severally without any reply, fear and panic began to envelope me.
Hurriedly, I called Semade, her roommate, who came thirty minutes later. We managed to break down the door with the help of the carpenter across the street. As soon as we opened the door, Adesuwa's lifeless body on the floor welcomed us to the apartment.
You May Also Like: After The Sosoliso Airline Crash: The Girl Called Wonder
Adetutu's Mother Arrived Shortly

"Adesuwa, Oh my God" I screamed.
"Tutu, can you give CPR?" Semade said with tears streaming her face. She was as frightened as I was yet she was calm enough to place a call to Adesuwa's mother who joined us at the emergency ward at the Lagos State University Teaching Hospital, where we had rushed her daughter to.
Later on, I would encourage us to hold hands and intercede on behalf of Adesuwa where we were sitted outside of the ward awaiting the doctor's report.

Just as we would round up our prayers, the Doctor would walk up to us, head drooping and say, "I am sorry, we lost her. She sufferered a stroke. Unfortunately, you brought her too late".
"A stroke?" I'd ask dumbfounded.
"Yes. It's one of the complications that comes with the sickle cell disorder. Did she ever have a TransCranial Doppler Scan?" He'd reply.
"No. What's that?" Her mother would reply distraught.

"The TransCranial Doppler Scan, is a test that reveals the possibility of having a stroke in sickle cell patients (children). It helps to reduce the number of warriors with strokes because an early detection would lead to the adoption of preemptive measures. They do it in the sickle cell foundation, Idi Araba for five thousand naira" he would recite.
I would look on with a puzzled face, her mother would turn to me and say, "Adetutu, your friend was a sickle cell patient".
No Good Deed Is Ever Too Small; A Good Deed Brightens A Dark World

Then the serendipity of it all will dawn on me; the philanthropic deeds, her reserved nature et al.
She knew she was suffering from a lifelong disease and wanted to spread joy, good deed, and happiness, and live a life of impact regardless of her health condition.
I would look on and feel the hot tears stream down my face. I would turn to Semade and say, "Crazy Tings are happening"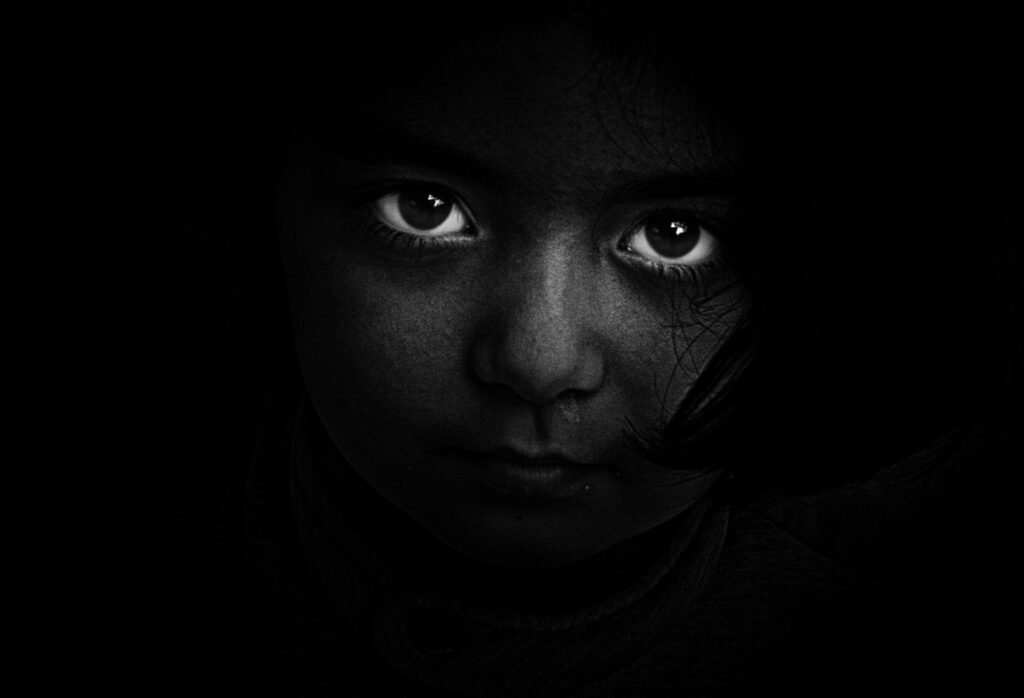 About The Author
Writer: Durodola-Oloto A. M
Lagos State University, Nigeria.
Durodola-Oloto Ayomide Majemuoluwakiiye, is a student of the Lagos State University college of medicine who is passionate about creating awareness for the sickle cell disease.
She is a Christocentric believer, a content creator, feminist and entrepreneur.