Flavonoids are a class of polyphenolic secondary metabolites found in plants which are commonly consumed in the diets of humans. In 1930s, Albert Szent-Györgyi and other unnamed scientists discovered that Vitamin C alone was not as effective at preventing Scurvy as the crude yellow extracts from oranges, lemons or paprika. They attributed the increased activity of these extract to the other substances in the mixture, which they referred to as "citrin". Flavonoids are present in plants to help prevent infection, protect against the sun and environmental stresses and attracts insect for pollination. They're also responsible for the color of many deep-colored fruits and vegetables such as berries, cherries, and tomatoes. This Flavonoids are known as Vitamin P!
WHY ARE VITAMIN P NOT INCLUDED AS TYPE OF VITAMINS?
As mentioned above, Szent-Györgyi and other scientists in their second publication demonstrated that when guinea pigs were fed a diet that induced scurvy, those that received 1mg of vitamin P fraction of lemon juice survived much longer than those that took only vitamin C. Those animals that did not receive vitamin P(Flavonoids) died in 28 days, whereas those with vitamin P lived 44 days on average. The authors argued that these results indicated that experimental scurvy is a disease caused by the combined lack of Vitamin C and Vitamin P. Their decision to call this material a 'vitamin' later proved as a object of debate as there were experimental difficulties in preparing a strictly independent Vit. P deficient diet.
This led to be a source of controversy because the inability in establishing a hard biochemical link to a deficiency syndrome are one of the reasons why the scientific community has found it difficult to embrace Vitamin P as a Vitamin. Thus, explaining the unpopularity of VitP!
WHAT DOES THE 'P' REPRESENT?
On these scientists efforts to naming the component extracts, they proposed the name Vitamin P for the substance responsible for the action on permeability. Hence, the 'P' represents the permeability of this material with vitamin C and or vascular permeability. This intertwinement with vitamin C is also what further obscures the potential link between deficiency and diseases of VitP.
COULD THIS INTERTWINEMENT BE THE REASON WHY NATURAL VITAMIN C PRODUCING FRUITS ARE MORE EFFECTIVE THAN PURIFIED VITAMIN C?
Armentano et al. found that the use of lemon juice and preparation of paprika rich in VitC produce favorable results in certain patients with bleeding diseases, namely vascular purpura and protein permeability of the capillaries, the same results were not observed with purified Vitamin C.
UNPURIFIED AND PURIFIED VITAMIN C
Again, on a Russian article published in _1980 by M. Borisov. Vopr Pitan_, where capillary resistance was examined on 1,203 athletes of the institute of physical culture, it was observed that there were seasonal variations in capillary strength and in excretion of ascorbic acid with the urine. The article recommended that the diet of athletes be supplemented with vitamin C and P during winter season. Both vitamins were demonstrated to interfere with the effects effects of sports exercise affecting capillary walls. The examination also found that vitamins(C and P) can be used for raising the efficacy of ski training and improving the results during competition.
Furthermore, it advised that the diet be supplemented with Vitamin P daily dose of 50-60mg with rutin, which is best combined with 100mg of ascorbic acid.
From these studies, it confirmed that unpurified VitC(with VitP) were more effective than purified and synthetic Vitamin C.
WHY ARE THESE NUTRITIOUS EXTRACT NOT SOLD IN THE MARKET?

In consideration to the evidence available to date, Vitamin P does not exist as a single entity but consists of a group of analogous compounds. So, because it has not been widely accepted as a vitamin by the scientific community, numerous commercial dietary supplements are currently sold as bioflavonoids which is a synonymous term for Vitamin P.
SOURCES OF VITAMIN P
-Onions
-Grapes
-Tea
-Berries
-Peaches
-Lettuce
-Apples
-Tomatoes
-Red peppers
-Oranges
-Lemons
-Limes
You May Also Like: My Health and I
HEALTH BENEFITS OF VITAMIN P
~Foods rich in Vitamin P can reduce your risk of cancer and heart disease. According to a new report published in the journal "Nature Communications", people who ate more VitP-rich foods were less likely to die of cancer and heart diseases than those who ate fewer such foods.

~Flavonoids help reduce the risk of developing Alzheimer's disease.

~Foods with flavonoids reduce dementia risks.

~A diet high in flavonoids decreases the risk of type 2 diabetes.

~The anti-Inflammatory and anti-oxidant effects of flavonoids helps stop certain cancer cells from multiplying.

~Flavonoids in foods is an effective way to help manage blood pressure.

~According to an article on healthline, flavonoids help regulate cellular activity and fights off free radicals that's cause oxidative stress on your body.
"`TAKEAWAY"`

Vitamin P(flavonoids) have numerous health benefits and should be included in our daily diet. They possess strong antioxidant properties and can help manage inflammation. It is pertinent to note that natural foods contain more nutrients than processed foods and as such, higher degree of importance on what we eat should be placed on them. In addition, it important to know that drugs without balanced diet may not be effective as it's manufactured for.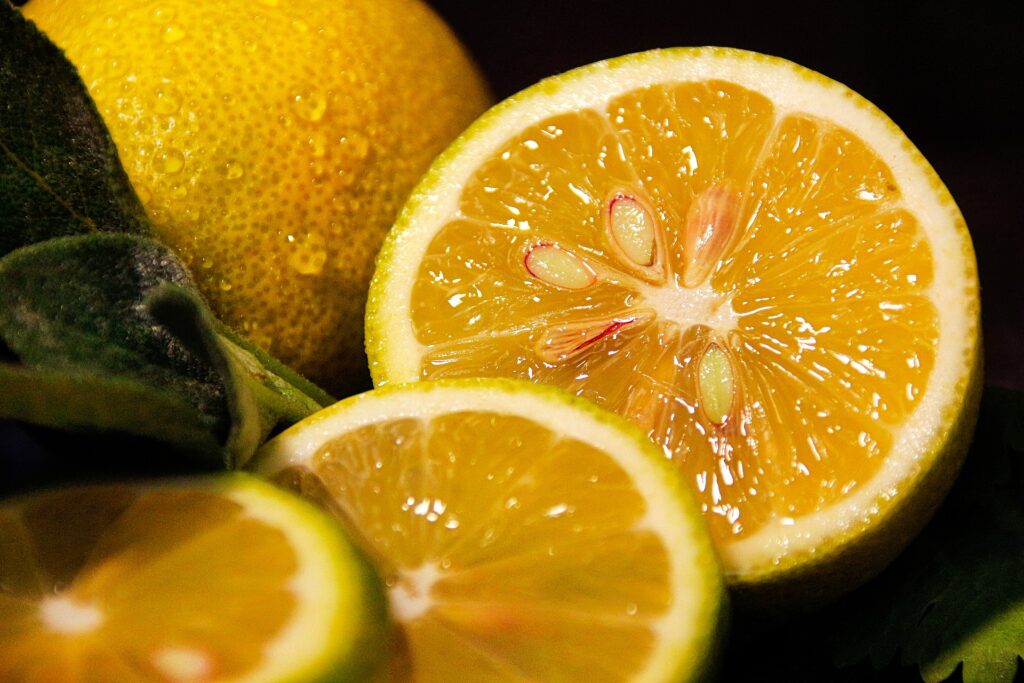 ABOUT THE WRITER
Written by: Ogbuanya Victor Onyedikachi
Student of Medical Laboratory Science, Federal University of Lafia, Nasarawa State.
I am Victor Ogbuanya, from Okpuje in Nsukka Local Government of Enugu State and a student of Medical Laboratory Science in Federal university of Lafia, Nasarawa State Nigeria. I am passionate at research works and making huge positive impacts in the society in areas of Science, medicine and even Politics! My hobbies are reading, Researching and politicking! As a research enthusiast, I believe in looking out for as much things as I can that would help the society, including the yet to be discovered.