In life, you can't control alot of things – this is the harshest truth about life. But there is one thing you can control and that is yourself and your reactions to the never ending challenges life will throw at you.
The harsh truths is a bi-weekly interview showcasing the harshness embedded in different spheres of life and academics. Today's edition focuses on the profession – Biochemistry. The harsh Truth Series enables you embrace your own reality and realise that you alone can make you happy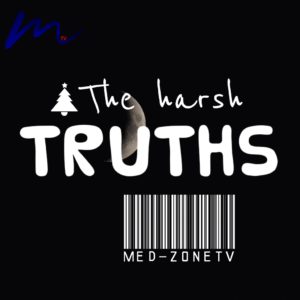 Hanat: Can we meet you?
Mr. Mustapha: My name is Mustapha Olatunji, currently a graduate student at The University of North Texas, USA, with a concentration in Chemical Biology. I had my undergraduate degree in Biochemistry at the University of Lagos where I graduated as the 2nd best student with a CGPA of 4.83.
Hanat: 4.83 wow
Hanat: How easy would you consider your undergraduate days?
Mr. Mustapha: It depends on what angle we want to view it from. It wasn't all rosy. It was full of struggles; financial, physical, emotional, psychological, spiritual, all possible shades of struggles but Alhamdulillah.
Hanat: We all know what the financial struggle is like.
Hanat: What was your funniest emotional struggle story?
Mr. Mustapha: My funniest emotional struggle story would be me dealing with a loss in FIFA whenever I played with my roommates, 'cos I wasn't used to losing. Hehe
Hanat: FIFA?😂😂
Hanat: Which statement sounds more like you."I hate to lose" or, "I love to win?
Mr. Mustapha: I hate to lose.
Hanat: So you've little or no record of losing?
Mr. Mustapha: I guess so
Hanat: That's nice and admirable
Hanat: When did you realize you wanted to become a biochemist?
Mr. Mustapha: Just like most students, jamb had it toll on us. My Mum wanted me to study Medicine and I kind of wanted it as well. After my second jamb trial, my score was just above 200 and I felt I wasn't in an advantage if I was to get admitted. So I bought a change of form and filled in Biochemistry. I didn't know much about the course, I knew more about Microbiology but I was pretty sure I didn't want that, I did further research and finalized my Biochemistry option. After my post utme at University of Lagos, I scored so high in the exam and my overall point was very close to the merit score for medicine. I said to myself I might have been considered, as per Ogun state cut off, but everything happens for a reason. I started my studies strongly cos I believe whatever we venture into, either knowingly or by chance is worth doing well. And perfection is something highly preached about in religion of Islam.
So I tried my best be top of my game. As of my year 1, I was more interested in learning deeper and more complicated concepts about Biochemistry and Life in general. I read far and above the syllabus and that moment, all my thoughts of rewriting Jamb for Medicine left me 'cos I fell in love with the beauty of Biochemistry and how important and underappreciated it is in this part of the world. In my 3rd year, I was already deeply rooted in my search for Molecular Biology knowledge and how DNA wields the blueprint of life. This led to my nickname, PoshDNa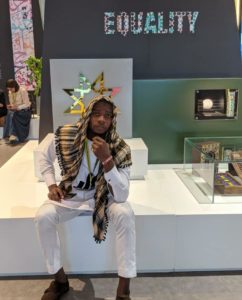 Hanat: So you were more inclined to the biology part
Interesting.
Mr. Mustapha: Yes, Molecular Biology specifically
Hanat: Must be interesting
Hanat: What would you like to accomplish as a biochemist?
Mr. Mustapha: Utmostly to contribute to the pool of outstanding research out there, and come up with effective therapeutic ways to combat different diseases.
Hanat: It's nice when people know what they stand for and what they want.
Mr. Mustapha: Truly! There's a lot Man. Our passion, wants and needs aren't unidirectional, so our career doesn't have to be as well.
Hanat: This career involves lot of trial and error. Do you easily get discouraged ?
Mr. Mustapha: Yes it sure does! I have learnt patience with it. Research itself is a trial and error process, it can be exhausting at times, but when the goal is bigger, the little challenges won't matter.
Hanat: What is your greatest work related accomplishment to date?
Mr. Mustapha: It would be working on a research team, at LUTH-CHEVRON Molecular Biology Research Lab that sought to evaluate the epigenetic biomarkers in cancer associated HIVs.
Hanat: That must have been a lot
Congratulations
Hanat: Considering how wide biochemistry can get, tell me about a time when you had to learn something new within a short deadline?
Mr. Mustapha: I had the privilege of teaching my peers tutorials all through University so it kind of kept me on my toes. I try to cover everything I can as early as possible after which I just teach others and revise. I use YouTube videos to learn a lot. So if there is am unclear concept or something I quickly want to learn more about, I just watch videos and animations on it, after which I glance through pictures of it in textbooks and compare different textbook explanations of the concept.
Hanat: You must be very vast
Mr. Mustapha: Nah, I don't think so
Hanat: What role do biochemistry have to play in both educational and health care systems?
Mr. Mustapha: Biochemistry helps you understand the very basics of life and life sciences. Most advancements you find in the health industry today stems from deep knowledge of Biochemistry.
Understanding basic Biochemistry can provide more in depth knowledge to us in terms of our relation with the environment, our different swings in moods, best learning times and process and lots more.
The knowledge of Biochemistry holds all life sciences together and whoever wields such a knowledge can understand and control and regulate basic things about life and how we live it.
Hanat: Since biochemistry makes significant contributions to cell biology, physiology, immunology and many more. Do you think the course is given as much recognition as deserved?
Mr. Mustapha: In Nigeria and Africa as a whole, it's a big NO. However in more developed countries, you find it at the very top!
Hanat: What's your take on it?
How do you feel these narrative could be changed?
Mr. Mustapha: Understanding that every field has significant roles it plays in building a sustainable society and economy. It is pretty difficult to change the narratives in a country where quality research isn't rated, where the ruling minds are cut short of exploration, and cannot see beyond now. Research requires patience and investment. If a country is willing to be patient and invest in building its research capacity, the rewards are endless. So until we change our mindset as to how we view research as a nation, nothing much is going to change.
Hanat: What was one question you didn't want me to ask today?
Mr. Mustapha: Hmm
Mr. Mustapha: I don't think there's any
Hanat: Any word of encouragement or advice you would like to say to current biochemistry student and aspiring biochemistry student?
Mr. Mustapha: Be the very best you can be in anything and everything you do. There are lots of current advancements in the field of Biochemistry and in few years to come, it'll be one of the biggest fields in Africa. Be a game changer, be innovative, the world sure needs you as a Biochemist! After hardship is ease, it's only difficult today so tomorrow can be lot easier.
Hanat: Thank you very much for contesting to this interview
Thank you for your time✨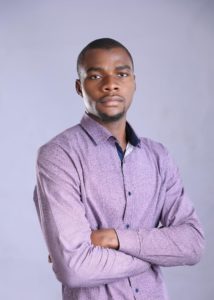 Interviewer:  Olalere Hanat Asake
Lagos State University, Nigeria